WEEK #7
---
Hello Blue Jays!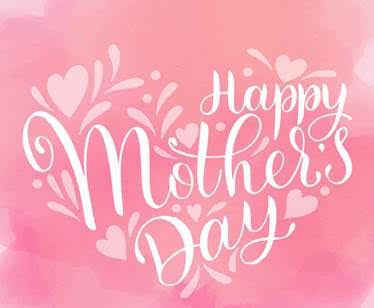 GIVE LOVE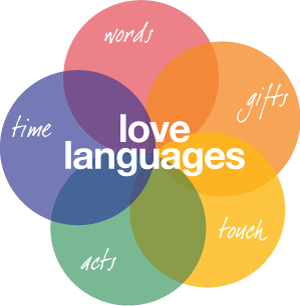 DEAR 2020 GRADS
Commencement season is upon us. For you grads out there - I know with what's going on in our lives right now, and this moment having to abruptly say goodbye to a part of your life - now, in reality, you are also beginning something new. Such is life.
Let's take a brief moment to celebrate your story now:
via the Daily Coach
Your uniqueness is your magic. There is no one like you — nobody. You are not a finished product. Life is about growth and transformation. Each day you have the ability to evolve to new heights and discoveries. Protect your peace on this journey from the external — the places, people, and circumstances that try to dictate your narrative. Realize your self-worth can never be determined by others. Your self-worth is determined by you. You are enough. Fearlessly acknowledge your story and spread kindness everywhere you go.
It is inevitable that we will experience minor setbacks and major comebacks as we navigate this exam called life. Realize deeply that all of these experiences are necessary for us to unlock the outer depths of who we are, where we are and the person we are becoming. Life is your canvas and playground. Paint the journey you desire and play freely without self-sabotaging your dreams.
Congratulations on this remarkable achievement! I look forward to hearing, seeing and cheering you on your next chapter…
SWEAT
Military Monday
A x 4 rounds
Lateral Jumps 30s on - 30s off (side to side jumps - take off with one foot and land on the other - and repeat)
B x 3
Rear Foot Elevated Split Squat (put back leg on low step/chair) 30s on - 30s off
Single Arm Row 30s on - 30s off
Plank to Push-up 30s on - 30s off

C x 2
Single arm military (overhead) press 30s on - 30s off
Single leg glute bridge 30s on - 30s off
Bird Dog 30s on - 30s off
Weighted Wednesday (try sounding it out a few times in a row )
A x 4
Weighted swings 30s on - 30s off (grab a plate or kettlebell or some similar)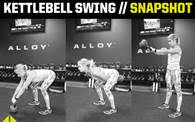 B x 3
Weighted lunge walks 30s on - 30s off (bear hug a backpack or similar, and lunge walk)
Single Arm Band Row 30s on - 30s off (loop band around a sturdy post)
Dead-bud with band 30s on - 30s off
C x 2
Elevated push-up 30s on - 30s off (tougher: feet elevated push-up) (easier: hand elevated push-ups)
Weighted carries (farmer's walk with baseball bucket or similar) 30s on - 30s off
Country Friday (Yee-haw!)
A x (rounds = your age)
Sprints base distance - 30s rest (if you are unable to get outside, sprint on the spot for 10s and rest for 30s and repeat)
B x 3
Weighted step-ups 30s on - 30s off (grab a backpack or similar, and step-up to a box or step)
Shoulder elevated glute bridge 30s on - 30s off (shoulders on bed or a couch)
Band Pull-aparts 30s on - 30s off
C x 2
Crab stance to push-up 30s on - 30s off
Curls (loop a band under your feet and curl - or - grab a couple of laundry detergent cans) & Diamond/military style push-ups
Back-to-back for 15s each (30s total) - 30seconds rest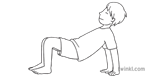 Baseball
HITTING
WHY? Swing path + Energy direction
WHAT? Tee Drills: Bottom hand - followed with a Walk-through
THROWING
See attached: (Free) Driveline's Youth Arm Care Program & Throwing Drills Cheatsheet
INFIELDING
WHY? To help develop smooth actions and feel: fielding, footwork and transfer
WHAT? Infield Drill - Fielding, Footwork & Transfer
Mental Game
SELF-CARE 101
You must care for yourself before you can care for others!
What do you do daily or weekly to take care of yourself?
I like to play music! Or stroll in nature trails … Or just some solitude (quiet time).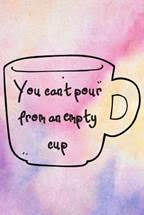 Be you. Be Awesome.
--
CJ Jayasekera
http://www.sjpbaseball.ca | Home of the South Jasper Place Blue Jays Baseball Club