WEEK #6
---
Hello Blue Jays,
Happy International Astronomy Day!
Thank you all for sending in and sharing your players' at-home training videos, feedback and encouragement. Please continue to do so. It energizes me to continue to provide actionable and thought-provoking content.
MY MUSINGS:
Teams' Ever Revolving Roles
One of my favourite people on this planet (among many): an ex-pro wrestler, an ex-pro NFLer and tv/movie celebrity… Dwayne "The Rock" Johnson best personifies (above) with one of his memorable wrestling quotes (mind his language though).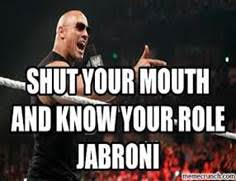 A player typically is in one of 3 roles within a team sport (when in possession: defence or offence):
You have the ball
A teammate of yours has the ball
Your team does not have the ball
As a player, you need to know what excellence looks like in each of the roles - and be committed to the DO in one.
And if you are in between one, you are no longer adding value to the team.
DO YOU AGREE OR DISAGREE!? Vote here via

google forms
CURIOUS:
1. Nasa Curiosity Mars Landing Footage (2012)
https://www.youtube.com/watch?v=fJgeoHBQpFQ
2. Cherry Blossoms around the world (March/April is famous for it)
Baseball and my parents gave me the travel bug - I know we are unable to do so now - so, I decide to share an experience via Google Earth - hope it brings joy to you and your family as it has with me.
3. No flinching.
https://twitter.com/BaseballBros/status/1255930358199201792
SWEAT:
Youngsters:
via Pickup Sports Foundation - an online resource for families to take advantage of during lockdown: introducing sports skills to ages 3-7 (virtual sessions with an experienced coach and they are free) (their Twitter page or Instagram page if you want to screen them first)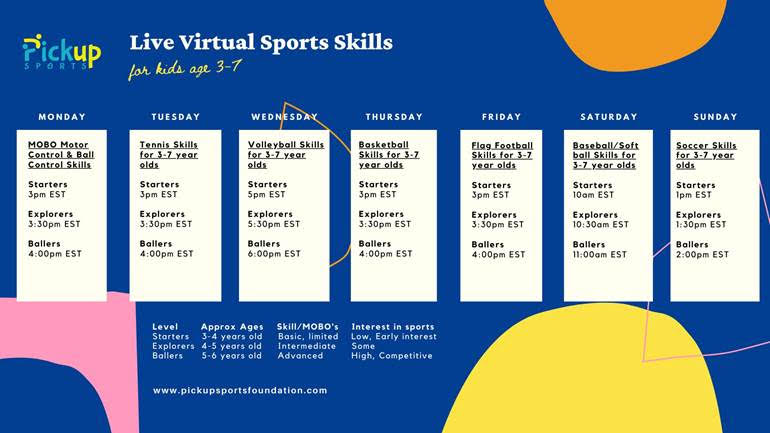 ALL:
Time to get creative with our workouts using our environment (and family members!?) - remember, safety checks first - and employ adult supervision.
Towel - stretch strap or tension holds
Thick book - squat wedge
Couch - single leg squat stand
Wall - sits, balances, presses, inverted moves…
Laundry detergent- dumbbell
Family/Friend- manual resistance
Backyard- agility
Chalk- line/dot drills
Sturdy Table - rows
Paper plates or towel or socks - core/ab sliders
Baseball buckets (or toolset box) - weighted carries
Backpack with books - as a weighted vest
Do you have others too?
Activity Sheets:
2x Activity Sheets from Blue Jays Care Foundation. Printable attached.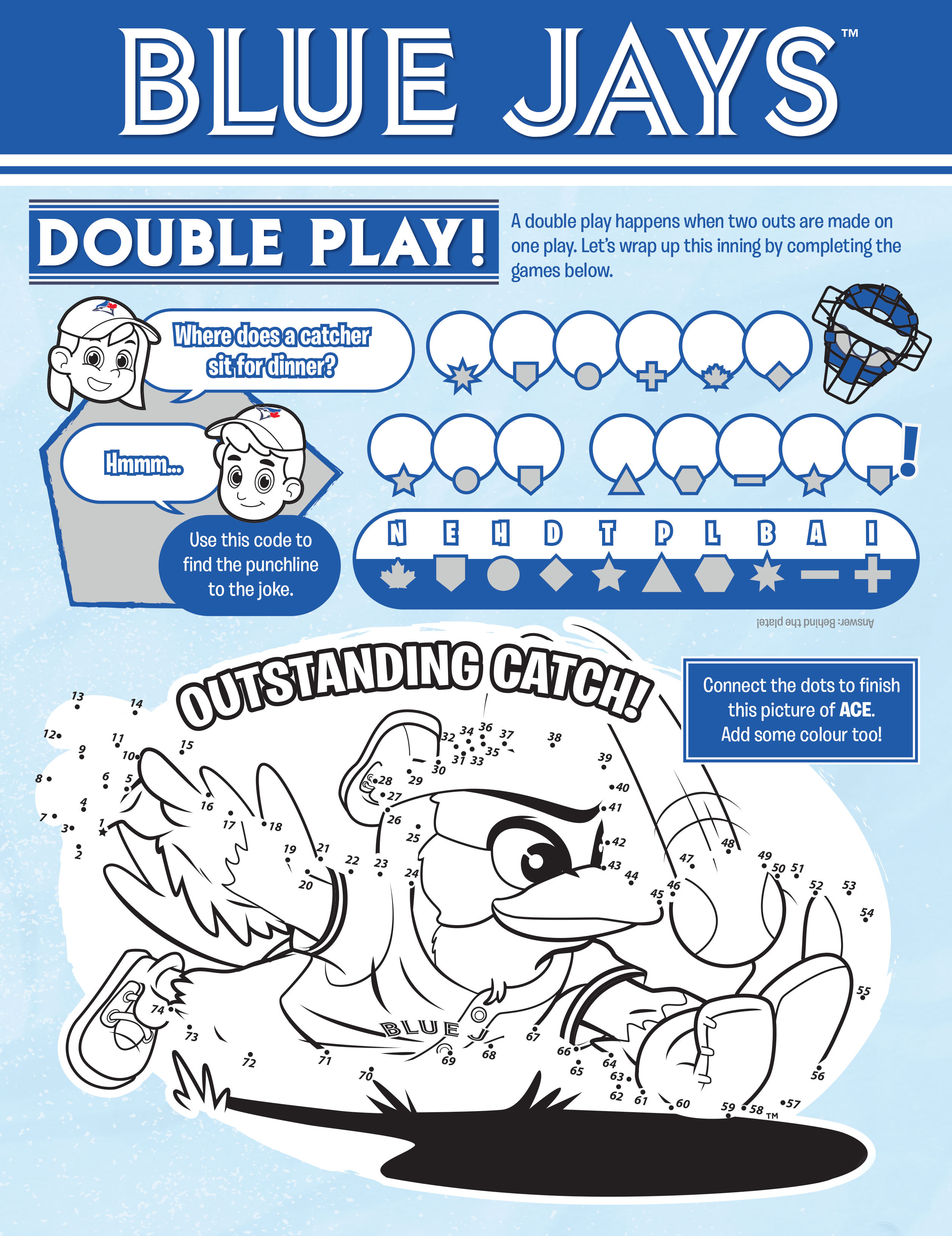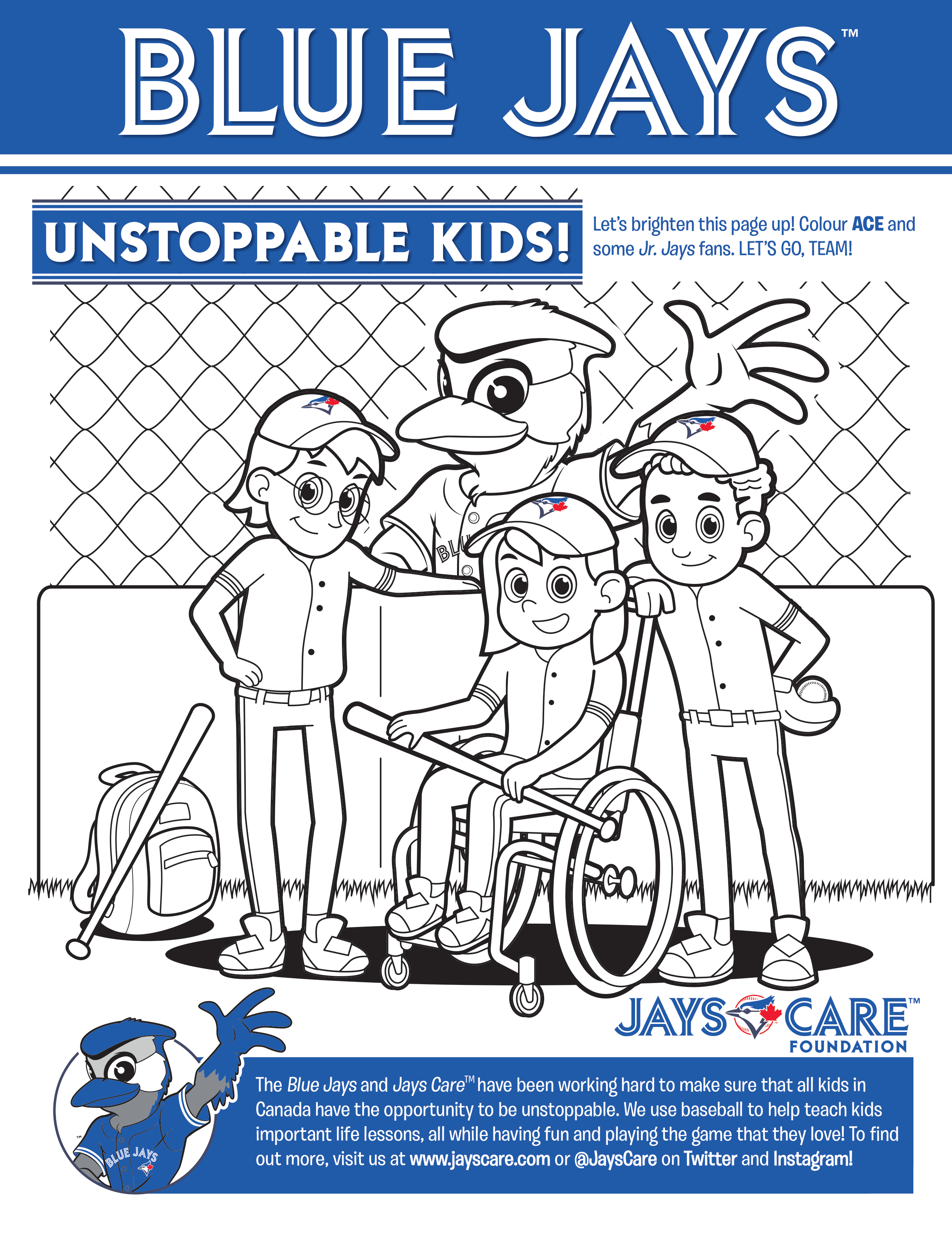 Baseball:
HITTING
https://twitter.com/WhistleSports/status/1254954351900217345
BASERUNNING
Practice your hard-90! (or 60ft 11U, 70 ft @13U, 80ft @15U)
https://twitter.com/FoxSportsWest/status/1169697385745768448
OUTFIELDING
Throwing footwork for an outfield. Pro Step (aka step-behind, shuffle) move.
https://www.youtube.com/watch?v=wTf_acbfZFs
Mental Game:
My OopSpace Journal - see attached activity sheet/journal - provided with consent via owner (BigLifeJournal) - Amazing resource for parents/coaches/teachers…
Much aroha!
Be like water - Bruce Lee
--
CJ Jayasekera
http://www.sjpbaseball.ca | Home of the South Jasper Place Blue Jays Baseball Club