WEEK #4
---
Hey South Jaxsonians!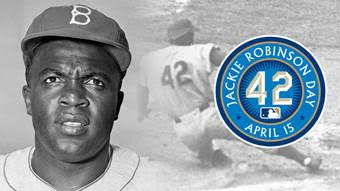 It was Jackie Robinson day on the 15th (and in baseball, we like to celebrate it all week).
What's the significance? I believe he is one of those humans that may have changed the course of the world…. Well - if you aren't sure or would like to find out more, highly recommend you check out these resources:
JR virtual learning hub - lots of activities for kids (organised by grades, K-12) and families to explore his legacy, his impact, and influence on us. Link: [https://www.jrlegacy.org/]
Watch the movie 42: Grab your popcorn & family, and make it a great, family baseball movie night!
KNOCK KNOCK: Would love to hear from ya'll: some feedback, or photos or video clips, or a joke or two, or requests, or even ideas.
Activity Corner

:
Much aroha!
Be safe. Be understanding. Be curious.
--
CJ Jayasekera
http://www.sjpbaseball.ca | Home of the South Jasper Place Blue Jays Baseball Club